In the overabundance of crowd funding campaigns, how do you figure out what to fund? Well, I thought I'd make a few recommendations of shows created by women. In this group of shows, affording and surviving a city without losing your flipping mind is the theme. Click on the links to contribute.
HellLA
18 days to go to help back this itty bitty comedy created by LA native Rory Uphold as a "love/hate letter to LA." The show airs on YouTube but almost feels a bit vine-like. Each episode is super-micro-sized and satirizes an individual quirk of Los Angeles angry-Zen-skinny-actressy-organic culture, with the charm and wit of the show lying with Rory herself, who despite having been born and raised in LA, basically feels like a fish out of water. The smart show is trying to raise $15,000 on Kickstarter to shoot a second season, and they are almost there, so help em out.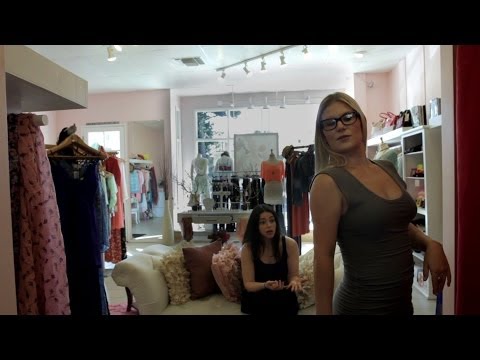 Seeking Sublet
5 days to go to help fund freshman NYC based comedy about subletting nightmares. Co-created by Katie Tibaldi and Josie Chai, both young NYC based writer/producers who have worked on a variety of shows including Nurse Jackie and Last Week with John Oliver, the comedy focuses on the rotating characters who sublet from a pair of New Yorkers who need a third roommate to make their overpriced NYC rent. The show has not released episodes yet, but they have released several videos on their Kickstarter page.
Cost of Living
In this comedy about affording San Francisco created by Shannon Bowen and Dave Binegar, two friends try to make a go at it in one of the most expensive cities in the world. This show is trying to raise $10,000, and they are pretty close. They released their first episode on Vimeo, so you can get a sample.